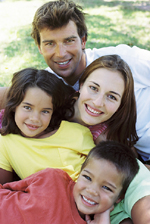 Welcome to Chabot
Federal Credit Union
When you complete a membership application and open an account with your initial $25 deposit, you become an owner/member of Chabot FCU.
Our field of membership is open to both Chabot and Las Positas Colleges' faculty, staff and students as well as several other employer groups. Our membership is also open to members' families (spouse, father, mother, children, grandchildren, brothers, sisters and grandparents). We provide safe, friendly, personalized services to help our members.
Chabot FCU offers a wide variety of products and services such as Share Savings Accounts, Share Draft Checking Accounts, Share Certificates, Money Market Accounts, IRAs, Consumer Loans, Mortgage Loans and VISA Accounts--just to mention a few.
Once you become a member, the door is unlocked for you to borrow at rates usually lower than can be found at banks and other financial institutions and earn slightly higher dividends/interest. Our accounts are insured up to $250,000 by the National Credit Union Administration (NCUA), an agency of the federal government.